37 Bridge St, #162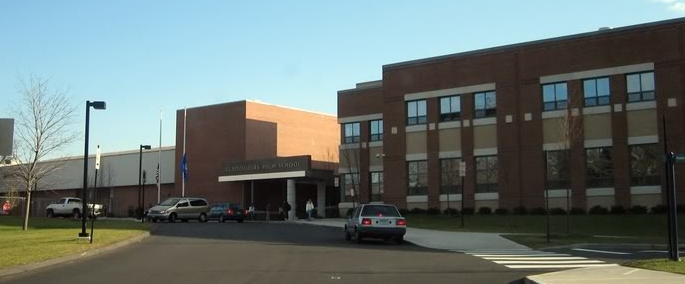 Northampton, MA 01060
Office Phone
(860) 849-2236
Office Hours
Mon - Fri:    2:00 pm - 10:00 pm
Sat - Sun:     8:00 am - 10:00 pm

ClarityEd Northampton Office provides test preparation, tutoring, enrichment activities and gifted programs to the students in and around Northampton, MA area. ClarityEd Northampton provides test preparation for gifted school admissions exams (Bradley), private school admissions exams (SSAT, ISEE, COOP, TACHS), college admissions exams (SAT, ACT), national standardized tests (SAT Subject), scholarship exams (PSAT), state exit exams (MCAS, CMT, CSB, CAA), advanced placement tests (AP), talent search exams, Olympiad exams, high school equivalency exams (GED, TASC, HiSET) and more. In tutoring, we teach from basics to super advanced aspects in math, sciences, coding, languages and engineering.
Test Prep Areas
ELA & Math (G3)
ELA & Math (G4)
ELA & Math (G5)
ELA & Math (G6)
ELA & Math (G7)
ELA & Math (G8)
Bradley Scholarship
TACHS / COOP
Algebra 1
Algebra 2 & Trigonometry
Geometry
Physics
Chemistry
Biology
GED, TASC, HiSET
English Language
ESL
PSAT
SAT Subject Math 1
SAT Subject Math 2
SAT Subject Physics
SAT Subject Chemistry
SAT Subject Biology
AP Calculus AB
AP Calculus BC
AP Statistics
Multivariable Calculus / Vector Calculus
AP Physics 1
AP Physics 2
AP Chemistry
AP Biology
AP Microeconomics
AP Macroeconomics
AP Computer Science A
Olympiad Math (AMC8)
Olympiad Math (AMC10)
Olympiad Math (AMC12)
Olympiad Math (AIME)
Olympiad Physics (F=ma)
Olympiad Physics (USPhO)
Olympiad Chemistry (LSCO)
Olympiad Chemistry (USNCO)
Olympiad Biology (USABO open)
Olympiad Biology (USABO semi)
TOEFL iBT
GRE Subject tests
... etc
Read more about ClarityEd Northampton test prep services
Tutoring Subjects
Read more about ClarityEd Northampton tutoring services
Tutoring Levels
School (grades 3-12)
College (freshmen to senior)
Graduate
PhD
| | | | | |
| --- | --- | --- | --- | --- |
| | | | | |
| Whether you want a perfect 1600 score in SAT exam or just score well, our SAT prep programs can help you get there. | Whether you want a perfect 36 score in ACT exam or just score well, our ACT prep programs can help you get there. | Want a perfect 800 score in a SAT Subject test? Or just score well? Our SAT Subject prep programs can help. | Whether you want a perfect 5 score in a AP exam or just score well, our AP prep programs can help you get there. | With Academic Tutoring, we'll make sure that you master basics, have stress-free exams and get good grades. |
Why ClarityEd Northampton is the Best Test Prep
Best Faculty
Highly qualified and experienced PhD faculty
Real career professorial academicians
Award winning and meticulous
Part of many university admission committees
Members of US national science committees
Best Methods
Customized and intensive program
Highly effective, easy and fast to learn methods
High speed strategies and shortcuts to maximize score
Best prep and learning materials
Regular assignments and many practice tests
Best Choices
Flexible locations
Flexible timings
Lowest price/quality ratio
Flexible payment options
Satisfaction guarantee
Best Results
Many students got perfect scores in standardized tests
Many students got A+ grades in academic subjects
Many students got admitted to their #1 choice school
Many students mastered the subjects and are confident
Many students and parents are happy
Need More Info
please see About ClarityEd
ENROLLING
You have 4 easy ways to enroll in our program:

Do Online
Fill Form
Call Us
Visit Us
Go to the respective page of test prep or tutoring subject, add the item to shopping cart, pay and get immediate confirmation.
Select test/subject >
Want to enroll, but have a question? Fill form and we will get back to you momentarily.
Fill form >
(860) 849-2236 
during the office hours
---
Upcoming Office Events

We will tell you what will be tested in ACT exam and how to ace it
Time: 3:00 pm - 5:00 pm
Venue: ClarityEd Northampton, Room 1

We will tell you what will be tested on SAT, what you need to do to ace it, and more.
Time: 5:00 pm - 7:00 pm
Venue: ClarityEd Northampton, Room 1
---
---
Enrollment Form